Konet Integrated Meat Products Plant
Tatlıcak Mah. Konya Ereğli Cad.
Konet Plaza No: 3
Karatay - Konya / TURKEY
T: +90 332 355 2782
M: info@konet.com.tr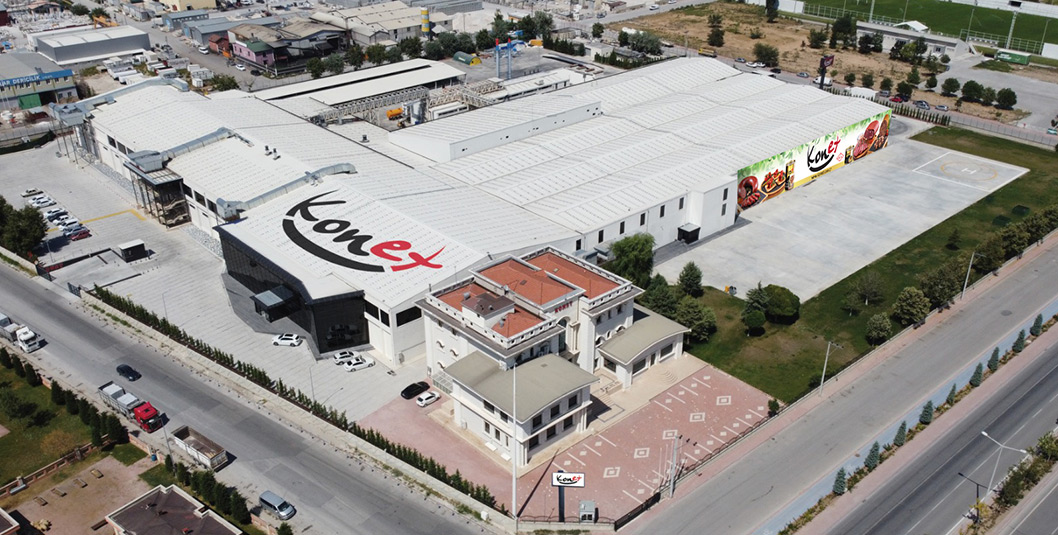 KONET has been meeting a significant portion of Turkey's red meat needs and delicatessen market since its establishment in 1992. Konet is on its way to becoming a national brand by offering a wide range of products from fresh meat, sausage, bacon, roast, salami, sausage, doner and other further processed products.
Our facility, on an area of 45,000 m², makes a difference in the sector with its daily 1500 cattle and 2500 small cattle slaughtering, shredding and processing capacity, advanced machinery and superior cooling systems.
Lines of Business
Integrated Meat Processing and Production

Employment
136
Barer Holding 50%
Atlas Yatırım A.Ş. 50%

Annual Production Capacity
36.000 Tons