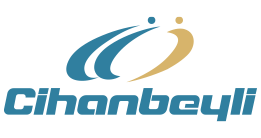 Cihanbeyli Mining
Sağlık Köyü Yavşan Tuzlası
Cihanbeyli - Konya / TURKEY
T: +90 332 696 89 01
Cihanbeyli Mining established with a strong partnership, produces raw salt in Yavşan Saltworks in Cihanbeyli district of Konya.
With its vision, technology, constantly renewed facilities, and investments in Turkey, CIHANBEYLI Mining is one of the world's leading companies in the sector. In addition to raw salt production, food salt, pool salt, road cleaning salt and industrial salt production meet the needs of the industry.
The world's best quality and richest mineral salt has been produced for more than 1,000 years at the facilities located in the Yavşan saltworks of Tuz Gölü, which is the second largest salt source in the world with an area of 1500 km².
Lines of Business
Processing
Salt Production
Employment
90

Barer Holding 50%
Atlas Yatırım A.S. 50%
Annual Production Capacity
1.000.000 tons salt