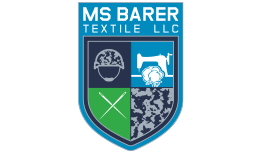 MS - Barer Textile L.L.C.
Tashkent Region, Kibray Districk,
Baytkurgan Village, Navbahor St,
No: 120 – UZBEKISTAN
T: +99 855 900 05 06
M: info@msbarer.uz
MS-Barer Textile LLC is a fully integrated textile production complex carrying out weaving, dyeing-printing and apparel processes and operating in the fields of military and civilian textile. MS-Barer has a great export potential in the region.
Lines of Business
Full Integrated Military and Civilian Textile Production Complex
Employment
1150

Barer Holding 60%
State Committee of the Republic of Uzbekistan for Defence Industry 35%
Rebuplic of Uzbekistan Textile and Garment Industry Association 5%
Annual Production Capacity
18.000.000 Meters Finished Fabric
1.000.000 Sets of Uniform
(Battle Dress, Office, Raincoat, Parka)